The gestation period is always a time full of memories and upheaval. What could be more beautiful than to mark it with captivating photos? Immortalise your pregnancy moment by taking beautiful photos to relive these moments at the right time. We'll give you some tips on how to get the best shots during your pregnancy.
Waiting for the right moment
When you are pregnant and want to mark your time of pregnancy, it is a good idea to take your time to get your photos right once. The 6th to 8th month is good for you, as this is when the belly is well rounded and can be seen well during the capture. You should try to give it value, so your pregnancy should reach a normal stage. So, take your time and be patient to make a quality photo, an impressive one, capable of putting a smile on your face after the delivery.
Choose a clear and unique outfit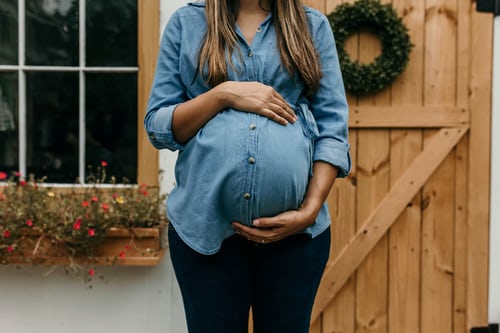 The aim of a pregnancy photo is to draw attention to the baby that is about to be born. Therefore, you should choose transparent clothes that do not contain too many colours to show your belly. This means wearing flowing clothes that can show the rounded belly, you can wear a delicate dress. A dress that accentuates the contrast is well advised, it is best suited for a successful pregnancy photo shoot. Ideally, you should choose clothing that will emphasise the belly for a good view.
Adopt a good posture
Good posture is also important for successful pregnancy photos. Call in an expert photographer if you find it difficult to do it yourself. You should choose an upright posture with your body at a distance of three quarters and try to turn your face in the direction of the camera lens. To attract more attention, you can put your hand slightly below your belly while looking at the pregnancy to make the photo more attractive. This is a great position to give a shimmering effect to your pregnancy photos.